Basic Tools and Organization
Basic Tools and Organization

One of the biggest failures of new entrepreneurs, besides record-keeping, is organization.

I hear some old-school guys (who are even technical wizards), that they take notes using pencil and paper.  Sorry, but I left my fossils behind.  I have subscribed kicking and screaming to the digital age.

There is no right or wrong, but I can pass on what I do, what works for me, and you are free to follow that, or come up with something on your own. Something you should know: I am a POWER USER of everything I touch.   I USE WHAT I SELL,and sometimes sell what I use.

Let's Start with your Business Plan

The collective groan I'm hearing from the crowd is why the Business Plan was moved to Section 3.  Don't think that I feel it is not important.  Actually, quite the opposite.  It's just that I agreed to move it here because the feedback was received loud and clear that I should lead off with the two DYNAMITE Business Opportunities: 

ChewTheFatOff is the hottest product line out there right now and will move into the now vacant Section 1.  I would be remiss if I did not present this to you.  As I said, I USE WHAT I SELL.  I am not only a CUSTOMER but a promoter.  Don't let the weight loss products fool you – CLICKS are also a great product that build your downline.

TheDownliner Co-Op – The Ultimate Co-op with Commissions.  Have your sites showing in hundreds of exchanges for less than the price of a monthly upgrade in one exchange
PIF4All – The Ultimate Pay It Forward Program.  I will give you a free ePIN and Silver membership
The Online Ad Network (TOAN) – Unlimited Text and Banner Ads but is also a huge income opportunity.  CTRs up to 50% plus a complete Done-For-You Co-Op option
Team Elite Home Businesses  Unlimited Autoresponder, Unlimited Capture Pages, Unlimited Subscribers for one, reasonably priced LIFETIME cost. TEHBcom also has +25 limited Team Leader programs you can join for free

It also makes sense to START with a PLAN before assembling a toolbox with which to build and maintain what we built.  Kinda like, you bring in an architect before starting to dig your foundations and order building materials.  Yeh.  Like That!

Check out the video first…

Now, let's get your Business Plan in action.  


Essential Tools  (each has their own Resources Page)

Google Tools (free) – I use virtually all, but my absolute necessities are Gmail, Calendar, Contacts, Tasks.
Microsoft Office – Word, Excel, PowerPoint
RoboForm – Password management synchs with all platforms.  Join for $9 for first year.

EverNote

 – Free.  This is where I store all of my ready-to-go ad copy

DropBox

 – Free.  Secure Cloud Storage that synchs with all platforms. Drop and Drag with Windows Explorer,  Handy for sharing with others
Viral Mail Profits – Ad organizer and scheduler. Cuts your promotion time significantly.  Free to join but upgrade to Silver is recommended
Referral Frenzy – 91+ traffic sources. Cuts your promotion time significantly. Absolutely WORTH it!

Jitbit Autotext

– Multiple clipboards. Save and create keyboard shortcuts for common things you type over and over.
Down Line Builder Caddy – builds a database of your referral IDs and URLs and quickly captures and updates downline builders on safelists and TAEs.   I have blog dedicated to DLB Caddy, so rather than re-inventing the wheel, I will refer you to that blog page, Why use Downline Builders?  There is no affiliate program.
Downline Builder Elite – The ultimate downline builder that automatically gathers your affiliate IDs and populates all the downline builders on each of the sites you identify.
Screencast-O-Matic – video creation software
Filezilla – FTP tool – absolute necessity
Accounting Software – Quicken or QuickBooks for business accounting, but a spreadsheet will suffice when first starting out.
Microsoft Windows Accessories

Paint – Graphical editor included with every version of Windows
Snipping Tool – Screen Capture tool included with every version of Windows
WordPad or Notebook – Simple text editing tools included with every version of Windows
Speech Recognition – Allows you to "dictate" – after it is "trained" to your voice, it gets better every time you use it.

7-Zip – Archival/Extraction tool for Zip format files and other archive formats
Antivirus – NEVER go on the internet WITHOUT antivirus!
MalwareBytes – anti-malware plugin for Chrome and Firefox
Backup and Recovery – Not If, but When.  Hardware fails.

MLM Recruit on Demand

 – Overcome your fear of Telephone Sales with $15 Lifetime program that has the best Telephone Sales training that I've found.
Doodly – Arguably the coolest and most affordable video animation software on the planet.  Create those videos that have the hand drawing objects and writing text on the screen right on your desktop.  The Pro version has a HUGE library of scenes, characters, "props".  The Enterprise version allows you to RESELL your videos.  You have GOT TO WATCH THIS DEMO.   Doodly could be a line of business in itself!
Fugly Banners – this FREE banner program is SO cool.  Banners literally in minutes – hosted free forever!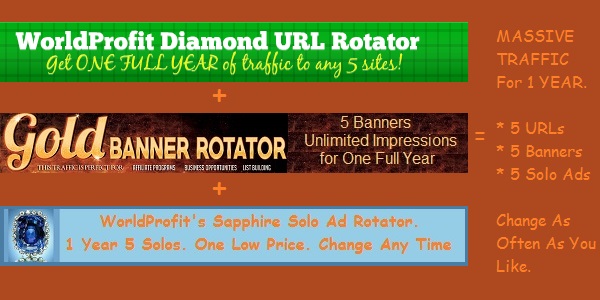 Submit A Help Desk Ticket
Copyright (c) 2016 Richard Moyer